The technology integration services provided by FirmWare aim to deliver solutions to complex projects, by integrating systems that can include planning, design, implementation, and management tasks, to solve specific technical and business needs of customers, through leveraging the most advanced technologies.
FirmWare has consolidated a practice that facilitates the agile delivery of the software, including DevOps, continuous integration, and agile methodologies so that our customers improve the quality and agility in the delivery of solutions, also facilitating responses to compliance, security, risk, and governance strategies.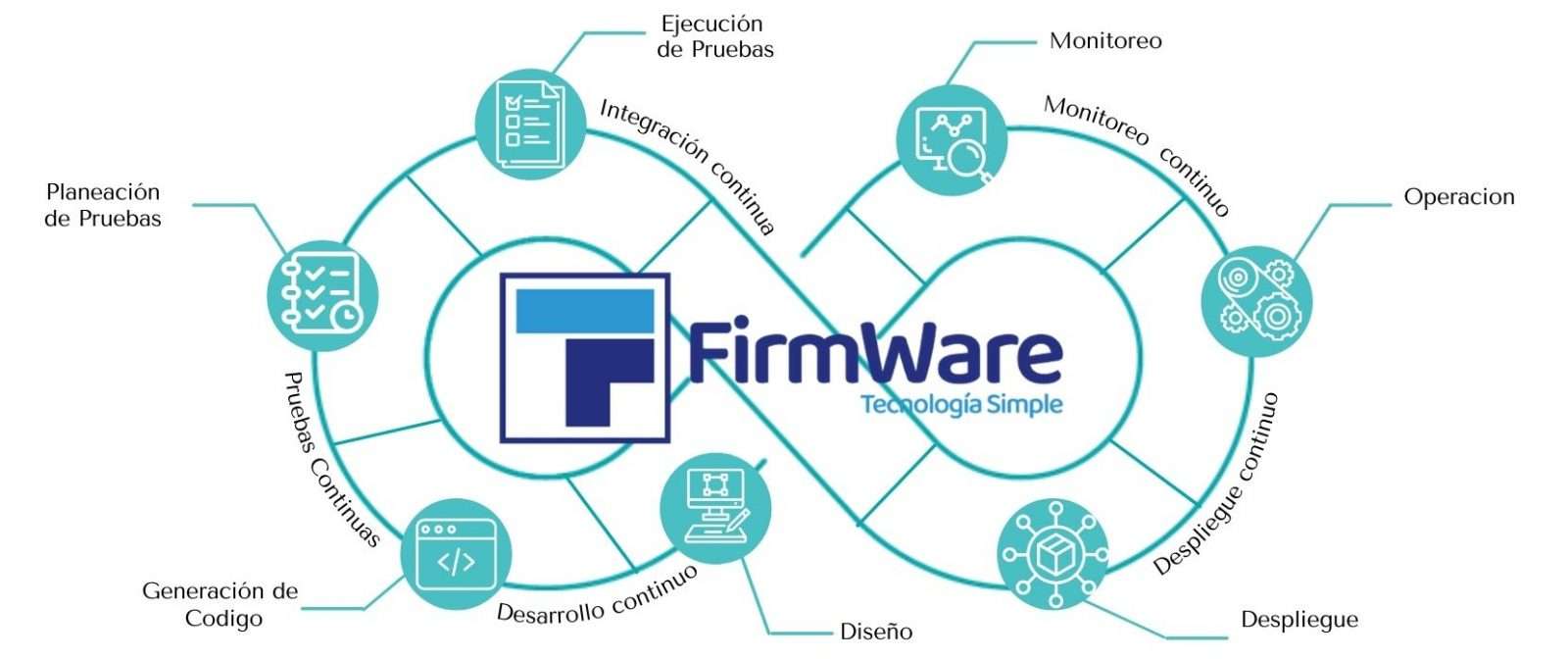 ​In this way our customers have benefited thanks to the adoption of Continuous Integration strategies as part of the software construction culture. Using the approach offered by FirmWare to support DevOps in mission-critical environments, we have managed to implement development, testing, deployment, and continuous monitoring practices, under a comprehensive model that has enabled us to:
Track application changes and versions, customizations, and extensions

Manage parallel projects through new branches and tags

Automatically deploy new versions of developments, Q/A testing, and production

Automated testing

Generate reports with indicators such as the number of commits, merge requests, active projects, active branches, etc.
Automation helps increase the productivity of business processes while reducing variability and the potential for products and services to be affected by human factors. That's why FirmWare has consolidated a value offering so our customers can automate their processes, with scopes that include:
Design and implementation of transactional flows and business processes.

Automation of conventional business processes.

Integration with platforms for access to artificial intelligence capabilities.

Solutions for integrated business process management.
FirmWare complements its automation value proposition with specialized consulting services aimed at:
The optimization process for scrap reduction and cycle time improvements.

Integration of systems for task automation, through a standard messaging exchange.

Preparing the organization for IT process certification under ISO, PSI, and other quality systems.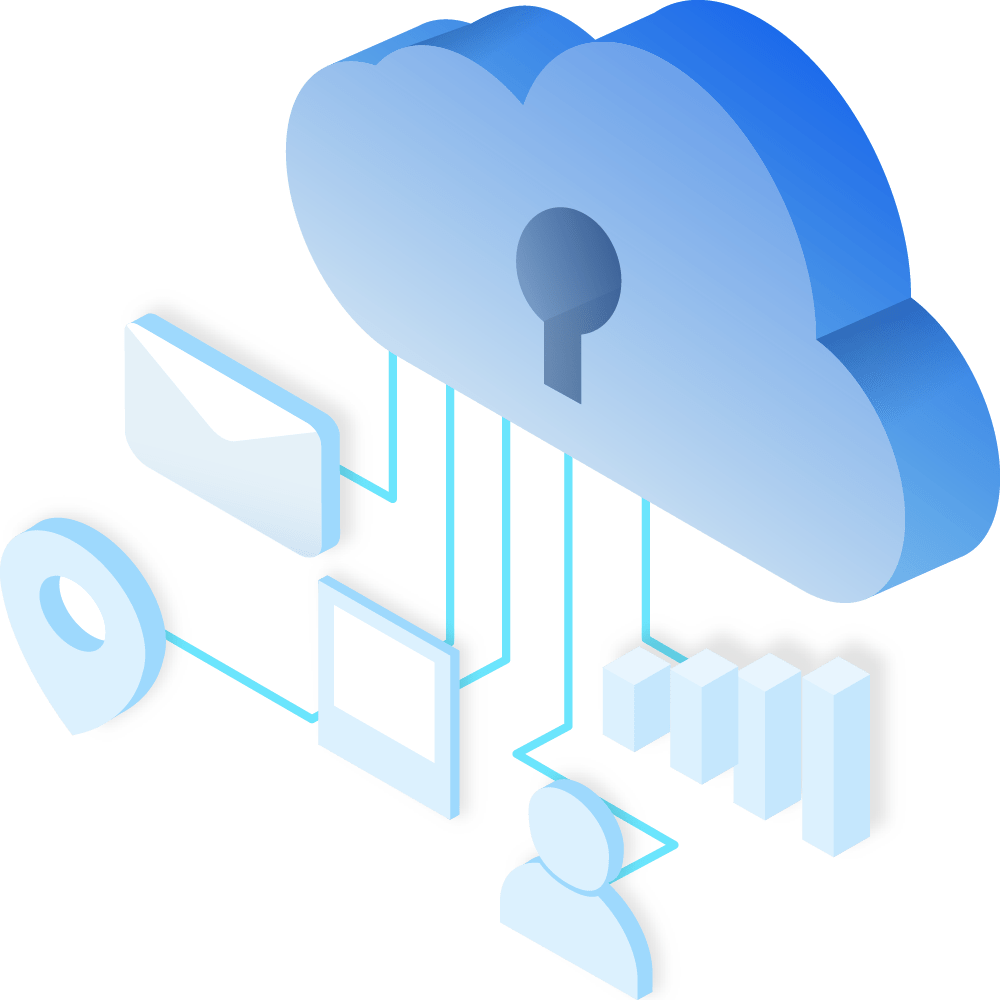 FirmWare has extensive experience in Enterprise Service Bus (ESB) managed integration projects deployed by the client, providing services to configure messaging and segment services across applications into modules.
Our ESB-based service expertise has focused on designing segmentation strategies to share, route, organize, and connect your applications and data to each other. We work on ESBs by running services on open standards, making it easy to implement application changes with minimal effort.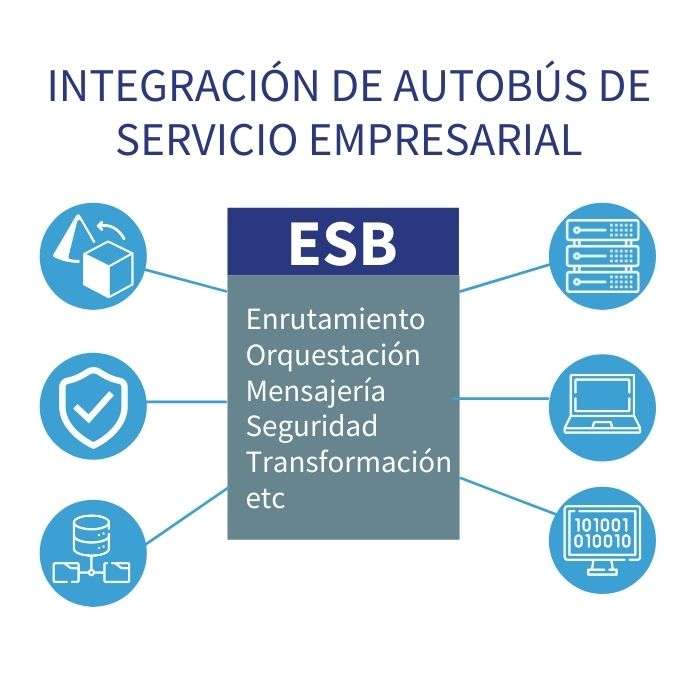 ¿Quieres ampliar información?